Services
We have been providing doors and doors hardware installation services for more than 10 years.
We specialize in the following:
DOORS AND DOOR HARDWARE INSTALLATION
LOCK MANAGEMENT
HINGE PREPS
PREPS FOR CYLINDRICAL STYLE LOCKSETS
PREPS FOR MORTISE STYLE LOCKSETS
DOOR / FRAME REPAIR AND MODIFICATION
WELDING FABRICATION
FINISHING CARPENTRY
BATHROOM ACCESSORIES INSTALLATION
LOCKERS INSTALLATION
CONSTRUCTION SPECIALTIES
MATERIAL SOURCING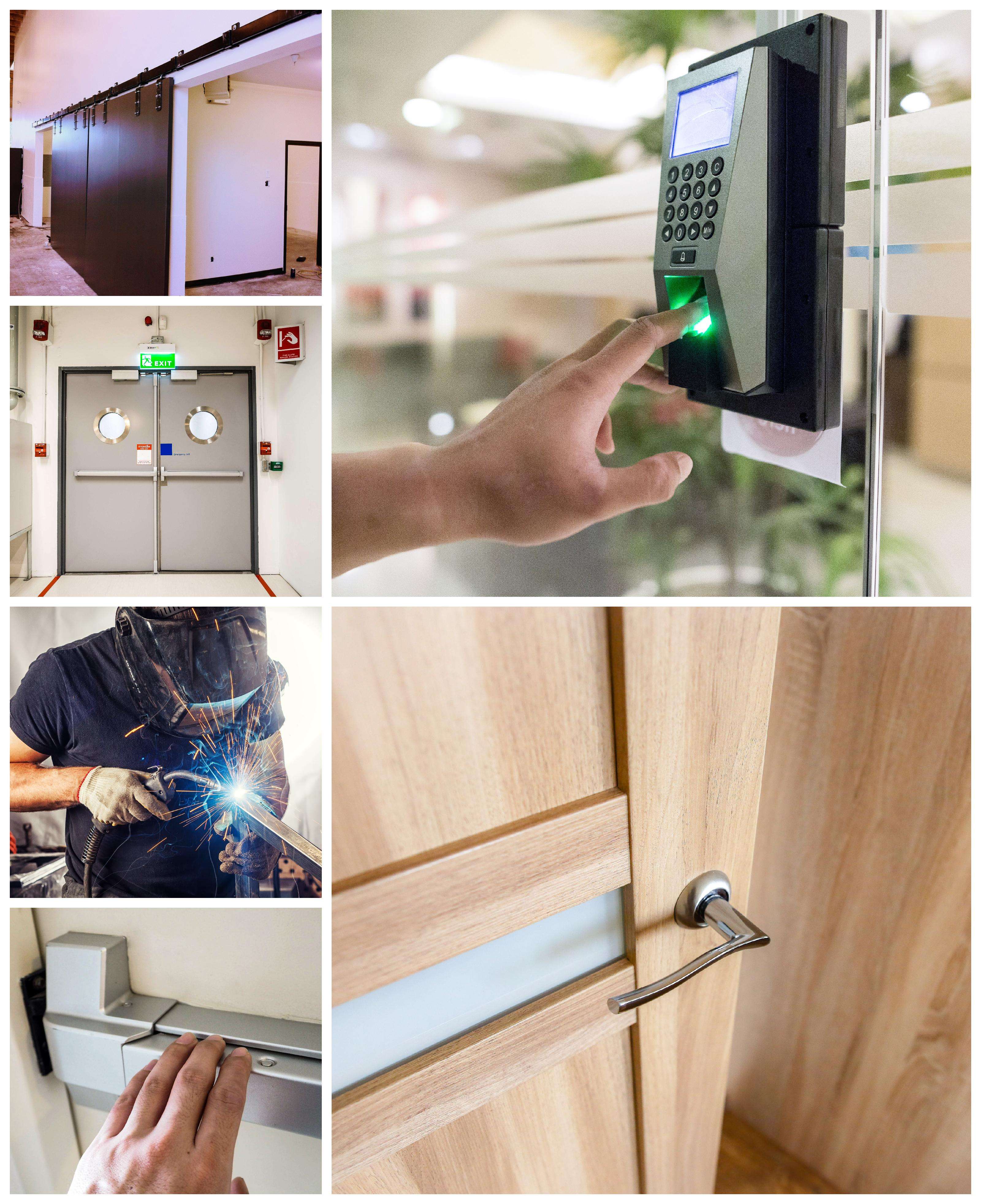 Click here to see photos of the work process
WELDING FABRICATION
Modification and Customization of Steel Frames
Do you want to modify and customize steel frames that have been wrongly cast in concrete? Our professionals will save you the stress and mess of doing it yourself. We'll save you the cost of hiring more hands.
Acquisition and Fabrication of Doors and Frame
If you're pressed for time and want to quickly acquire and customize your doors and frames, we will save you time and fabricate your doors and frames on site. We understand how important it is for you to meet deadlines. Not only will we help you to modify your doors and frames as quick as possible, we will also save you money by ensuring that you do not re-order expensive materials.
Errors in Fire Separation and Fire Rated Doors
A single error in your fire door can make you miss your occupancy date. If your fire separation and fire rated doors do not latch before they are inspected, our technicians will carry out a quick and efficient inspection of your building with the sole aim of ensuring that your doors are positively latched with adequate clearances.